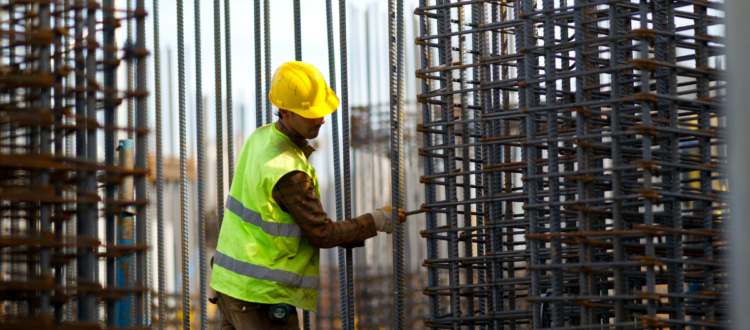 Why Using TMT Steel bars is must in construction works?
From small-scale projects to massive constructions, using TMT bars is now mandatory. There are a variety of bar makers are now present in various cities. But the top TMT bar manufacturer in India is Birla TMT Steel.
With the number of reputable firms on this market, placing a large orders or obtaining immediate supplies of the bars isn't easy. One might ask what the reason for people to require TMT steel. Take a look at the next section to discover the answer.
Why Do We Need TMT bars?
Thermo mechanically treated stainless steel bar are a crucial construction material. It is widely used in various construction tasks such as building bridges houses, flyovers, homes, multi-storeyed structures and the civil engineering structure. The wide-spread use of this material is because of the following unique characteristics:
Improves longevity
Guarantees high strength
Withstands load and stress
Secures from damages
Provides additional reinforcement to concrete
Resistant to any kind of fire accidents
Superb ductility
Good weldability
Earthquake resistant
Have resistance to high temperature
Flexible nature
Cost efficient
Let's explain some features of TMT bars:
They are utilized for home construction since they're resistant to corrosion. The manufacturing process that they use lets them go through the cooling system and they don't require additional cold twisting.
The best TMT bars produced by Birla TMT Steel along with other TMT bars, are extensively used in areas that are prone to earthquakes. Their inner core made of ferrite-pearlite makes them able to endure any earthquake. They provide strength to any structure and provide protection from tremors.
It doesn't matter if it's commoners or workers or builders they all favor TMT steel bar. They are flexible and can mold into the right form without much trouble.
The price is another major reason that has a large impact on the popularity for TMT steel bars. When compared with other TMT steel bars, TMT are fairly affordable. A similar amount of bars will provide 20 percent more strength in comparison with other bar. Therefore, they are an effective and practical choice for any purpose of construction.
In a recent report by steel market intelligence (SMI), Birla TMT steel was ranked amongst the top 10 TMT bar manufacturers in India. Birla TMT is currently the second most prominent manufacturer of TMT bars accounting for more than 1% of the entire production from Indian steel companies.